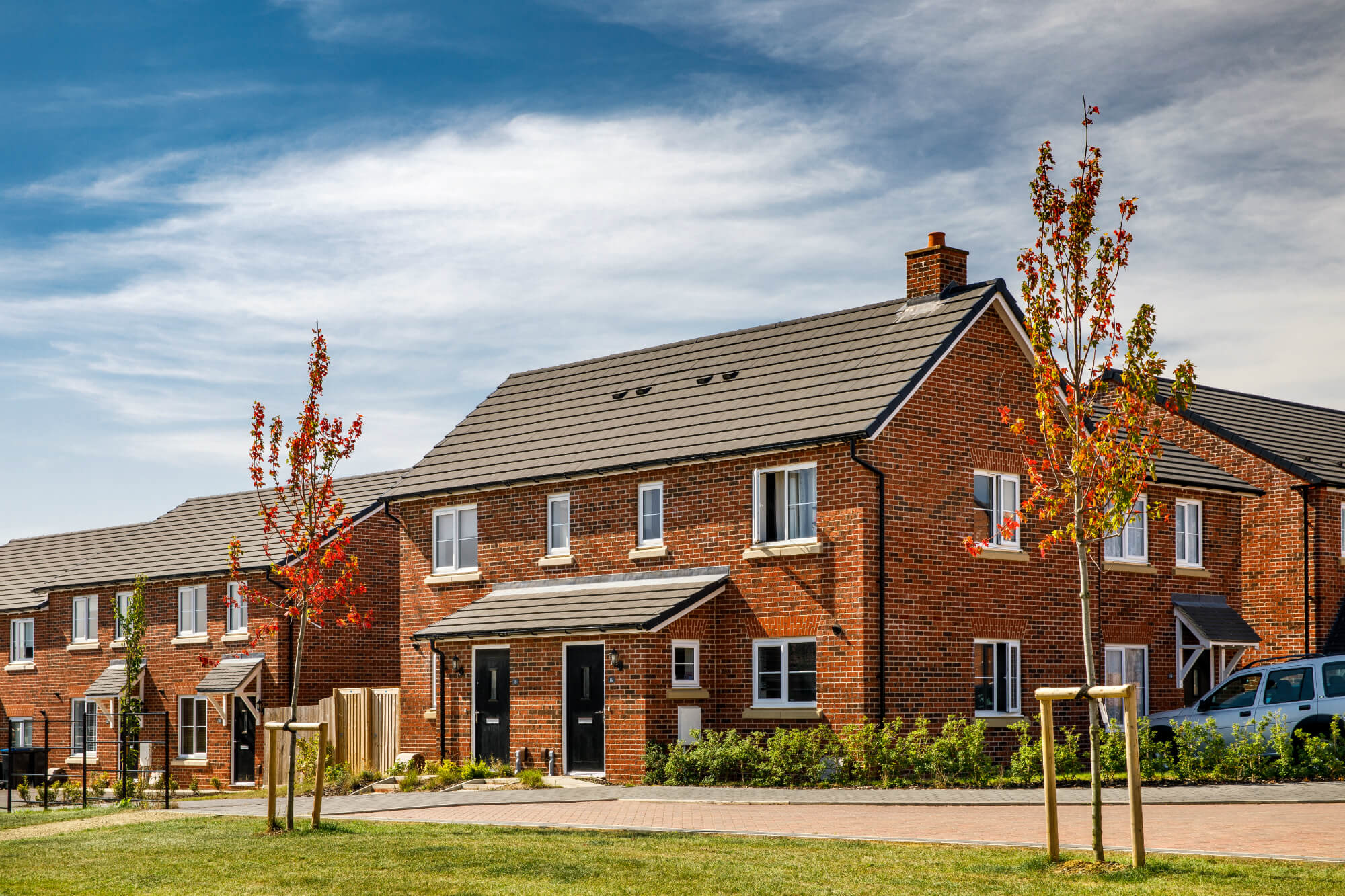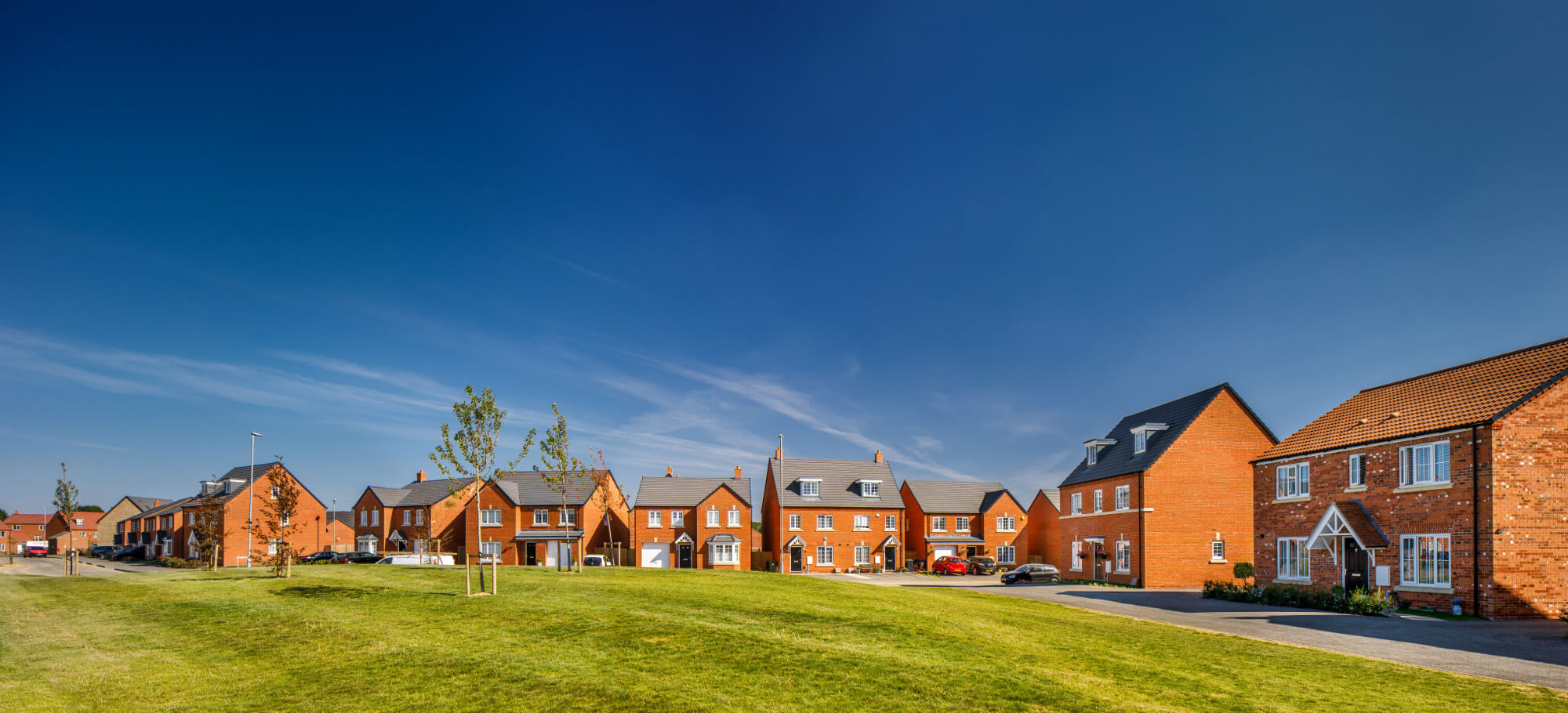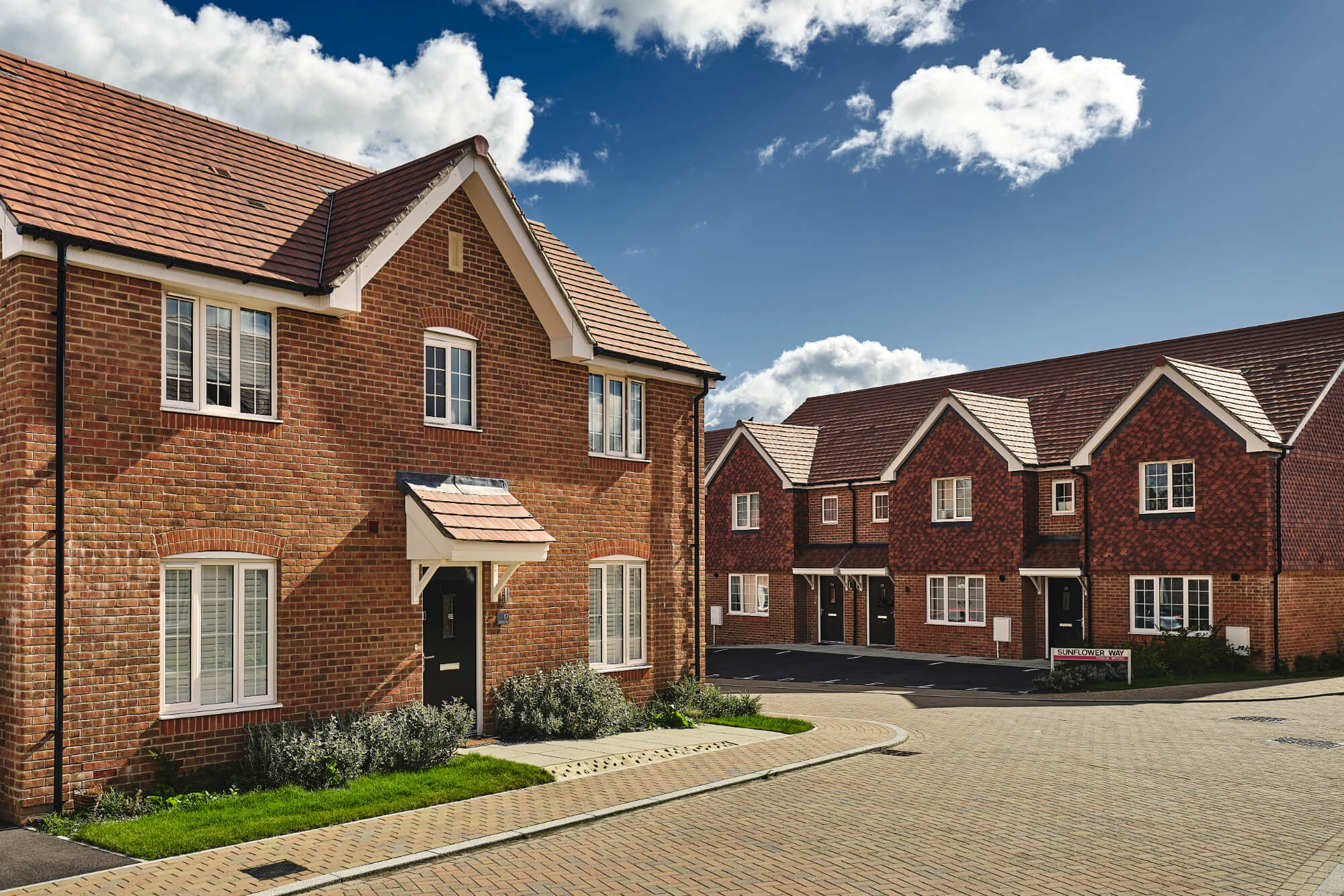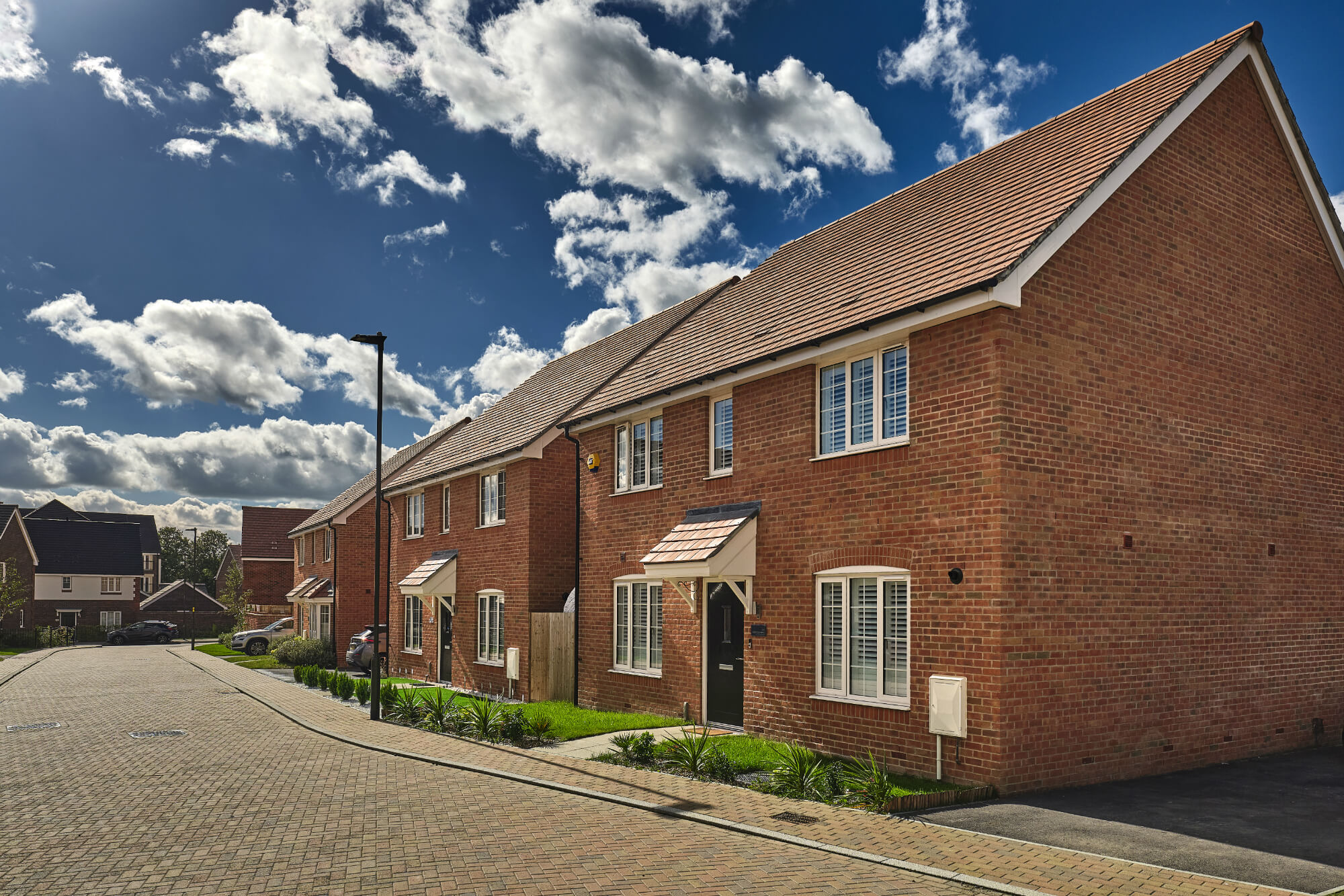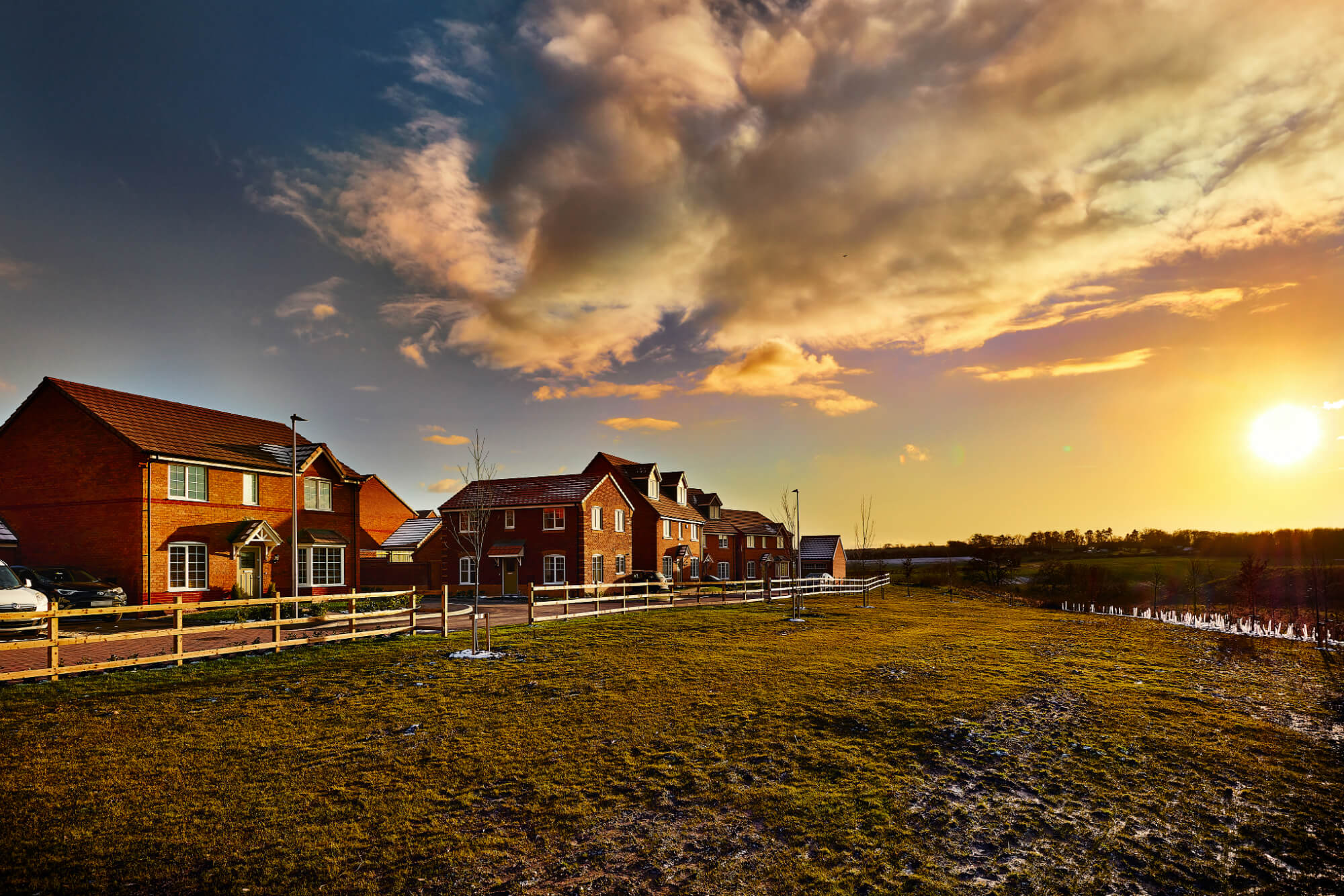 Homestead View
Homestead View is an area within South West Rugby, Warwickshire, that has been allocated for redevelopment within the Local Plan to provide much needed new homes, schools, improved roads and community facilities for the area.
Led by Homes England and a consortium of landowners and developers – L&Q Estates, Richborough Estates and Taylor Wimpey – this new community will fill a significant gap in available and affordable housing in the area, while also providing new green spaces and infrastructure improvements for the wider area.
The site has been listed as suitable for development in Rugby Borough Council's Local Plan 2031, and will gradually be developed subject to planning consents over the next 15 years.
Land ownership plan
Illustrative plan of Homestead View and the parcels of land ownership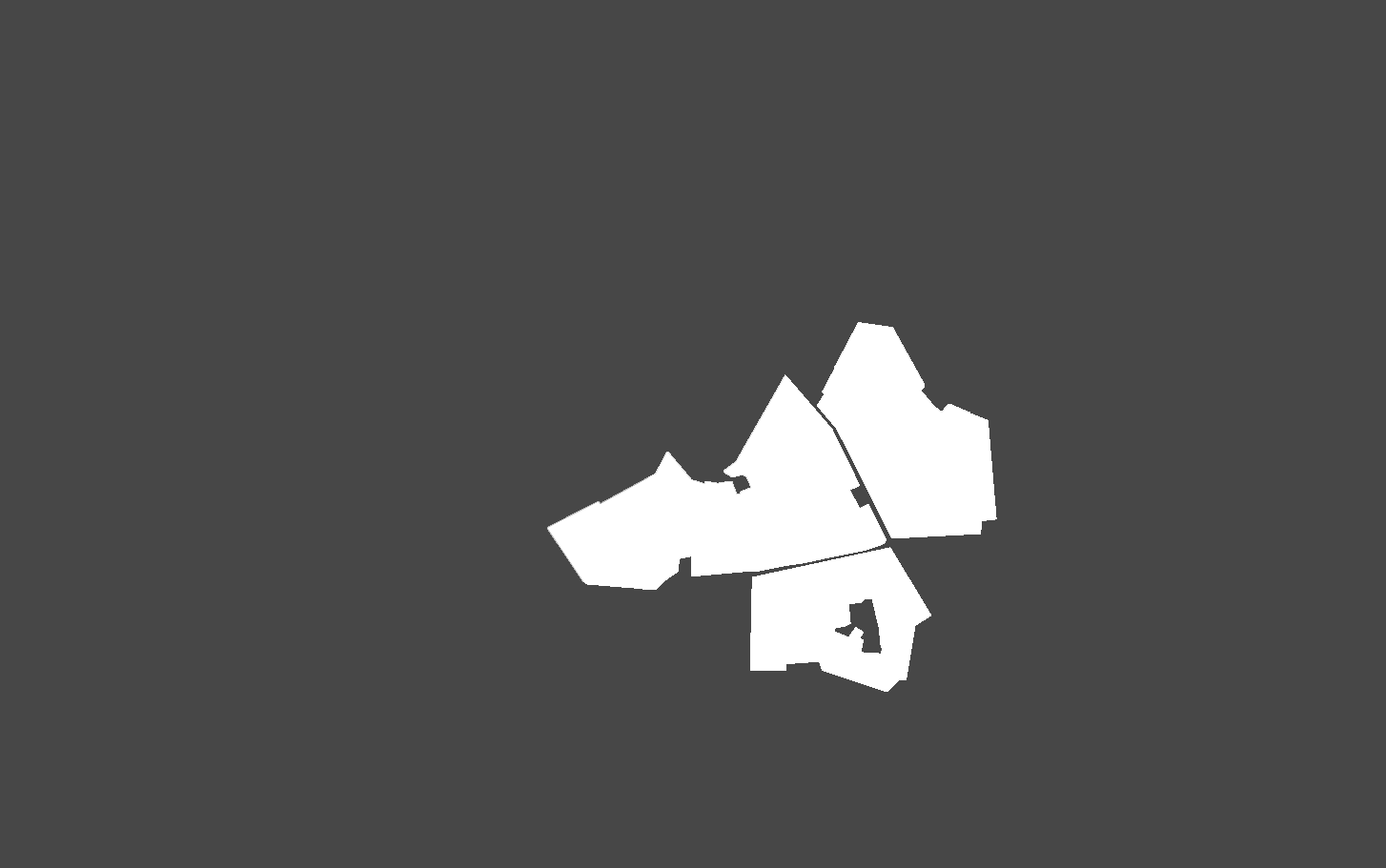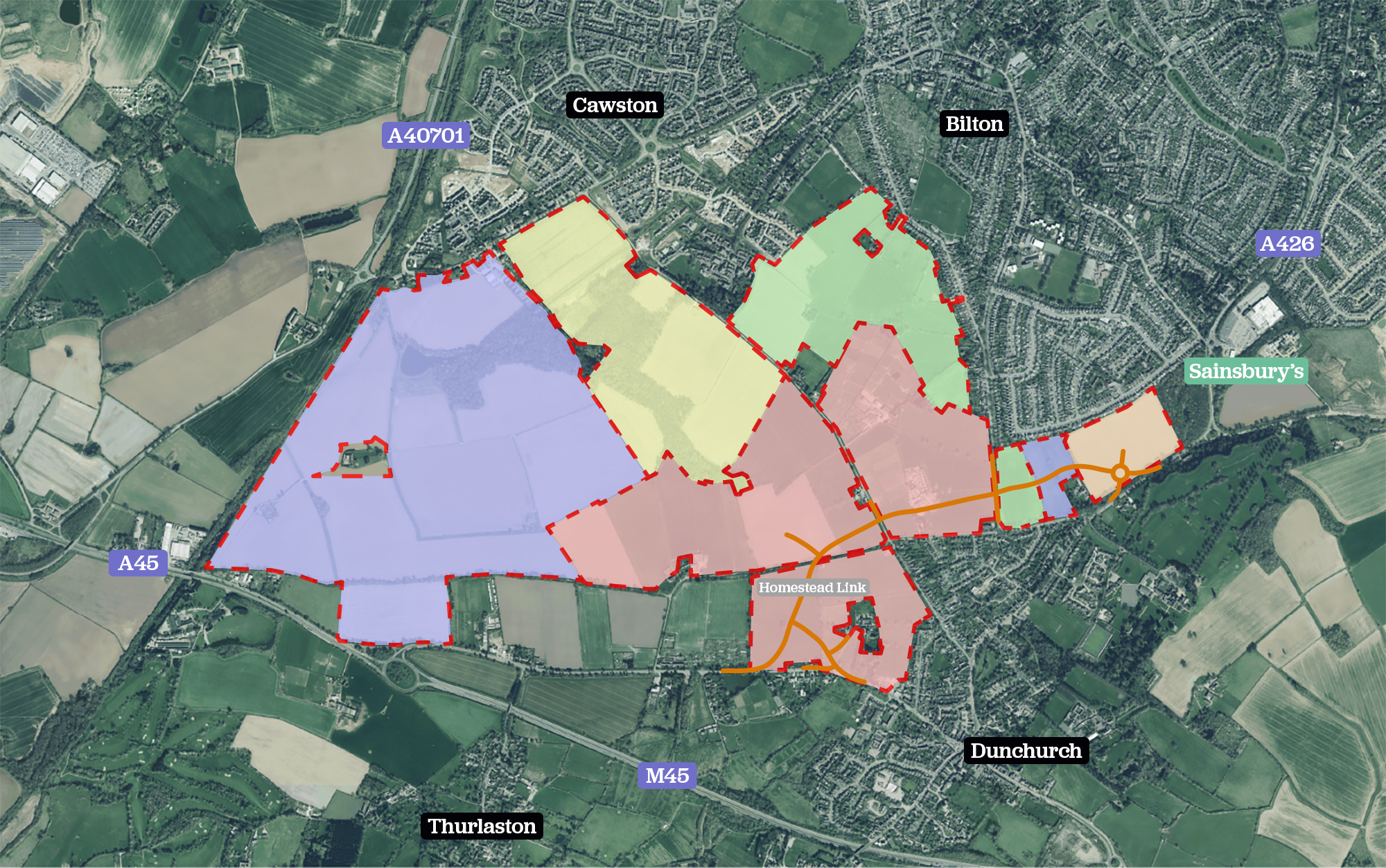 Homes England

Homes England is the UK Government's housing accelerator. Our mission is to intervene in the housing market to ensure more homes are built in areas of greatest need, and to improve affordability. We have a range of tools to help deliver high quality and sustainable communities.

L&Q Estates

L&Q Estates has been in the business of creating communities that people can call home for 60+ years. Our plans for land to the south of Coventry Road and to the west of Cawston Lane will provide up to 210 much-needed homes for the local area, a new primary school, and road enhancements.

Taylor Wimpey

Taylor Wimpey is one of the UK's leading housebuilders, responsible for building and selling over 10,000 homes each year, with a key strategic focus on delivering high-quality and a wide variety of homes for our customers.

Richborough Estates

Richborough Estates is a specialist land promotion business that works in partnership with landowners to unlock the value of their sites and accelerate the delivery of new homes. It is our objective to consider local ideas and proposals before submitting planning applications for approval.

Employment and Residential Development Land

Owned/promoted by Tritax Symmetry
Homes England

Homes England is the UK Government's housing accelerator. Our mission is to intervene in the housing market to ensure more homes are built in areas of greatest need, and to improve affordability. We have a range of tools to help deliver high quality and sustainable communities.

L&Q Estates

L&Q Estates has been in the business of creating communities that people can call home for 60+ years. Our plans for land to the south of Coventry Road and to the west of Cawston Lane will provide up to 210 much-needed homes for the local area, a new primary school, and road enhancements.

Taylor Wimpey

Taylor Wimpey is one of the UK's leading housebuilders, responsible for building and selling over 10,000 homes each year, with a key strategic focus on delivering high-quality and a wide variety of homes for our customers.

Richborough Estates

Richborough Estates is a specialist land promotion business that works in partnership with landowners to unlock the value of their sites and accelerate the delivery of new homes. It is our objective to consider local ideas and proposals before submitting planning applications for approval.

Employment and Residential Development Land

Owned/promoted by Tritax Symmetry
Download land ownership plan