We would firstly like to welcome all our new Newsletter subscribers. The Homes England Information Event which was held on Saturday 21st May 2022 at the Dunchurch Sportsfield and Village Hall saw around 300 attendees. The event, hosted by senior Homes England representatives, displayed updated information boards on the proposed Homestead Link Road planning application following the public consultation event in December 2021. We were pleased to speak to people and gather lots of feedback on the project.
To download the information boards from the event, please scroll to the bottom of this page linked here. Information Board 11 in the PDF download includes a 'You Said, We Did' list of updates to the proposals that we have made following our previous consultation event in December 2021.
Homes England will soon be commencing early design work on the wider proposals for its landholding, including the provision of new schools, sports provision, healthcare facilities, a district centre including retail and other community uses, new homes and landscaping / open space provision.
We will continue engagement on the wider site proposals in the future, but currently the proposals stated above are a very early stage.While the recent event was an opportunity for the project team to share updates and answer questions, we are still taking comments on board about the current planning application for the new Homestead Link Road and are also arranging meetings with local residents and organisations.
As explained on the Information Boards at the Event, once the planning application for the new Homestead Link Road  is submitted it will be available to view on Rugby Borough Council's website. If you wish to comment on the application, you will be able to formally submit comments via the Rugby Borough Council Citizen Portal here to be considered and assessed by Rugby Borough Council and Warwickshire County Council. This is the appropriate place to formally comment on the planning application, however, we will continue to be happy to receive and log further correspondence, both in advance, during, and following the statutory planning application consultation process as part of our ongoing commitment to long term engagement with Communities in the future development of South West Rugby.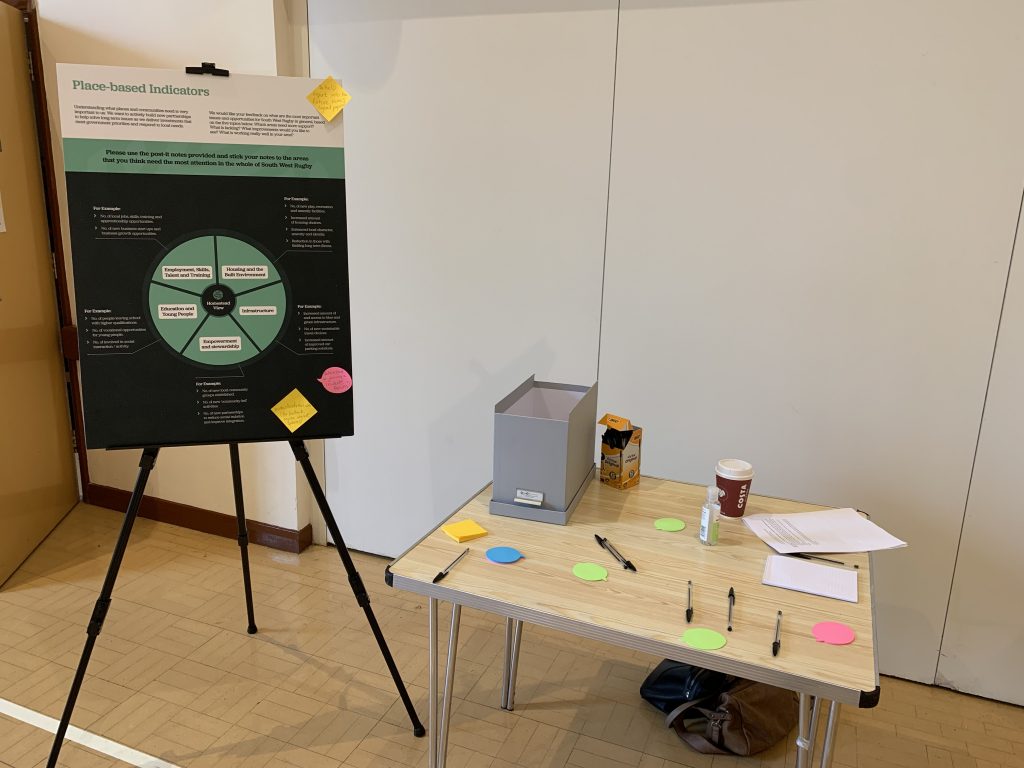 You can also email us at info@southwestrugby.co.uk, this is a new email we have set up after some technical issues occurred on our main project email, so please use this address to ensure comments, feedback and meeting requests reach us in good time. We will endeavour to reply to as many messages as possible, and please ask that you refer to the website for general information on the project where possible.